It's the end of another year, and I am back! This time it is to do my top 13 books of 2013, and that includes books I read in 2013 and not just books that were released this year.
There are in no particular order.
Let's start of with the Cassandra Clare books I read this year, to get them done, because I read six. Only four of them are on this list. City of Glass, because I thought it was an amazing addition to the story that was action packed and fun, and everything I wanted to happen happened. I'm not one of those who hate the following books, I love them too, but City of Glass was the only one who stood out to be and deserved to be on this list. Clockwork Angel was a great start to a series and it flowed nicely over in Clockwork Prince, which is why they are on my list. Clockwork Princess only got 4 stars from me, and when I reflect back on it I still wouldn't change the rating, but I still think this deserved to be on this list.
This year I really got into historical fiction. One of the historical fiction books I read was The Book Thief by Markus Zusak, and it is a beautiful narrated heartwrenching story. I am really excited to go see the movie. Another historical book that was beautifully narrated (I'm sensing a pattern here), was Revolution by Jennifer Donnelly, an amazing story about a girl who loses her brother and finds solace in a diary from a girl who lived long before her. And there is time travelling involved. Maybe.
Another author I read more than one books from this year was Tabitha Suzuma. Both of her books blew me away. First there was Forbidden, a book that absolutely crushed me. It involves a heavily taboo relationship between a brother and a sister, that you couldn't help but root for. Then there was Hurt, one of my most anticipated books of this year. This is about a diver, Matheo, who is hiding a horrible secret from his family and friends and girlfriends. I don't want to say anything more because I don't want to spoil anyone, but I seriously loved this.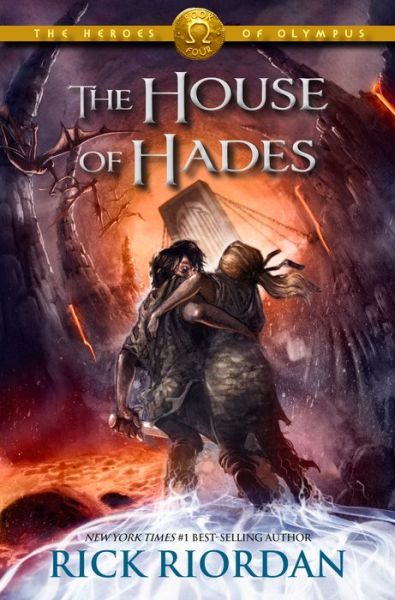 2013 was a great year for series. There might be another post coming about that (hint, hint), so I won't go into much detail, but here are some of my favorite series-related books I read this year. The Darkest Minds by Alexandra Bracken was a great start to a new series, and I loved the world building, and while the writing now and then confused me I loved the characters. I'm about to start the sequel, so maybe that will be appearing on my top list next year? The House of Hades by Rick Riordan is the fourth installment in the Heroes of Olympus series, and it was another great book. The series keeps getting better. Then there was Light by Michael Grant, the last book in one of my all time favorite series, the Gone series. Light was an amazing but heartbreaking conclusion, and I'm so sad it's over. Lastly we have Every Day by David Levithan. This is actually a series. Yep. It's on my standalone shelf (sigh), but there is a sequel slahs companion novel coming out in 2015, I just checked. Anyway, I loved this so much. The idea was original and it was told beautifully.
Lastly, standing by itself because it didn't fit with any of my previous categories, there is Never Fall Down by Patricia McCormick. This is the real story of a boy's life during a civil war (I think it was a civil war and tbh I can't even remember where he is from), and it absolutely broke my heart to see what he had to go through, especially knowing that it's real and people still have to go through this stuff. I sobbed on a boat. With probably 200 people around me. This book is a masterpiece.
That's it then. Top 13 of 2013. I think this is a pretty good list. I read a lot of other really good books this year, but these are the ones that stood out to me.
Merry belated christmas and happy new year!